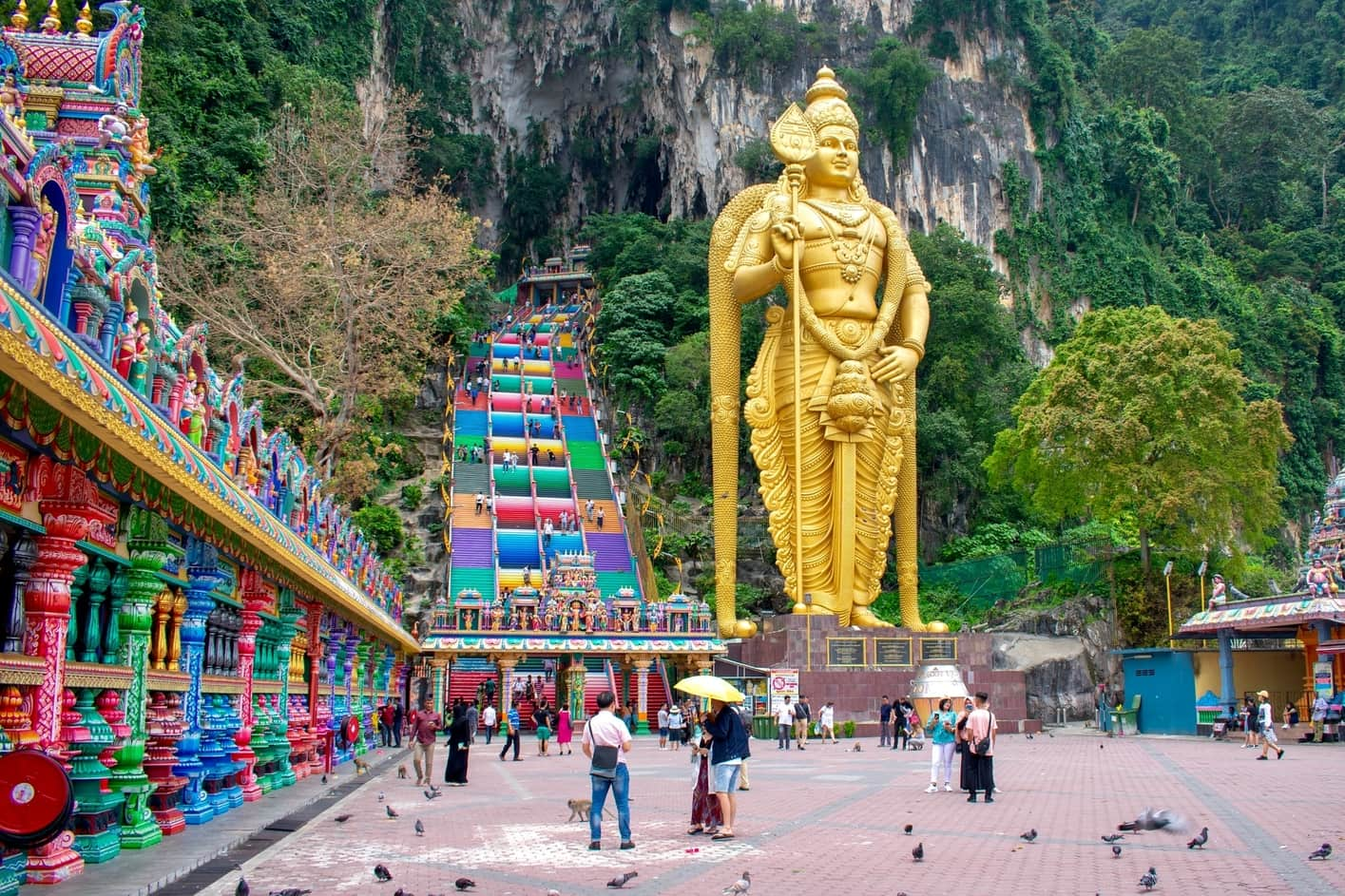 Malaysia is a land of striking differences, where varied languages and cultures intermingle to produce an exclusive Southeast Asian nation that stands out from its adjacent countries.
The country boasts stunning coastlines, tropical islands, and sun-drenched coral reefs. The humid rainforests on Borneo Island and the mainland are teeming with unique wildlife, while the highlands offer a refreshing escape from the scorching temperatures.
Malaysia is not only a melting pot of diverse ethnic cultures, but it also boasts a harmonious blend of various traditions, foods, and faiths. The country's topography is equally diverse, ranging from large island groups to mountains, fertile highlands, and tropical rainforests. Moreover, what makes Malaysia truly distinctive is its division into two primary landmasses. West Malaysia occupies the southern part of a peninsula that it shares with Thailand, while East Malaysia lies on Borneo Island, separated by the South China Sea. This travel guide focuses on Malaysia's top cultural, historical, and natural attractions, offering a combined experience. For an overview of Malaysia's most sought-after islands and beaches, check out the best islands in Malaysia.
The country boasts stunning coastlines, tropical islands, and sun-drenched coral reefs. The humid rainforests on Borneo Island and the mainland are teeming with unique wildlife, while the highlands offer a refreshing escape from the scorching temperatures.
 Here are the best places to visit in Malaysia.
Top Tourist Attractions to see in Malaysia
Kuala Lumpur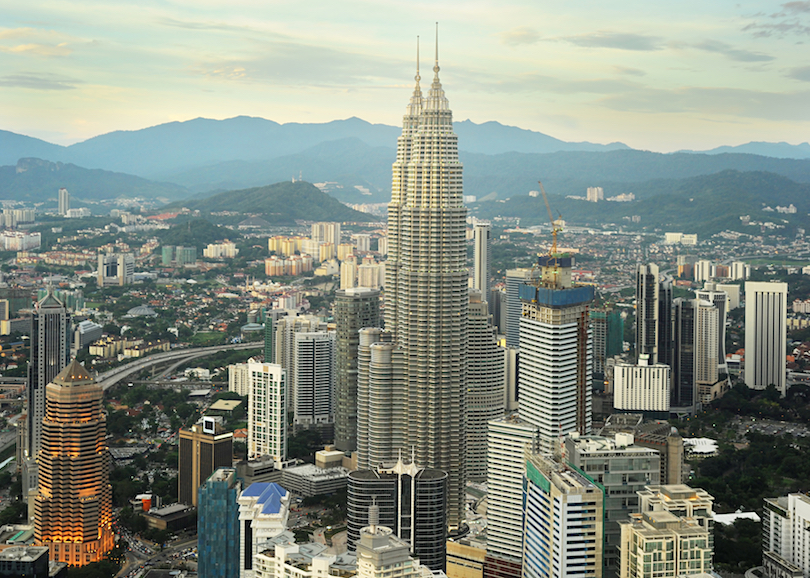 Less than two centuries ago, Kuala Lumpur was a small and quiet town focused on tin-mining in the western region of Malaysia. However, today it has become the country's capital city and largest urban area. Known as KL by locals, this bustling city is a melting pot of cultures, renowned for its towering skyscrapers, lively shopping, dining and nightlife scenes. Compared to other major cities around the world, Kuala Lumpur is a relatively affordable destination for travel.
To begin any trip to Malaysia, it is recommended to start in Kuala Lumpur, the country's capital and biggest city. While it may seem like an overwhelming urban area at first, exploring the city will reveal that it is the center of modern Malaysia. The contrast between old markets and colonial structures with the modern, well-lit Petronas Towers and towering skyscrapers creates a unique atmosphere. With a variety of food options, museums, and a mix of Malay, Chinese, Indian, and European influences, there is much to discover in this dynamic city. It is suggested to spend a minimum of three days in KL to fully experience its diverse offerings.
Taman Negara National Park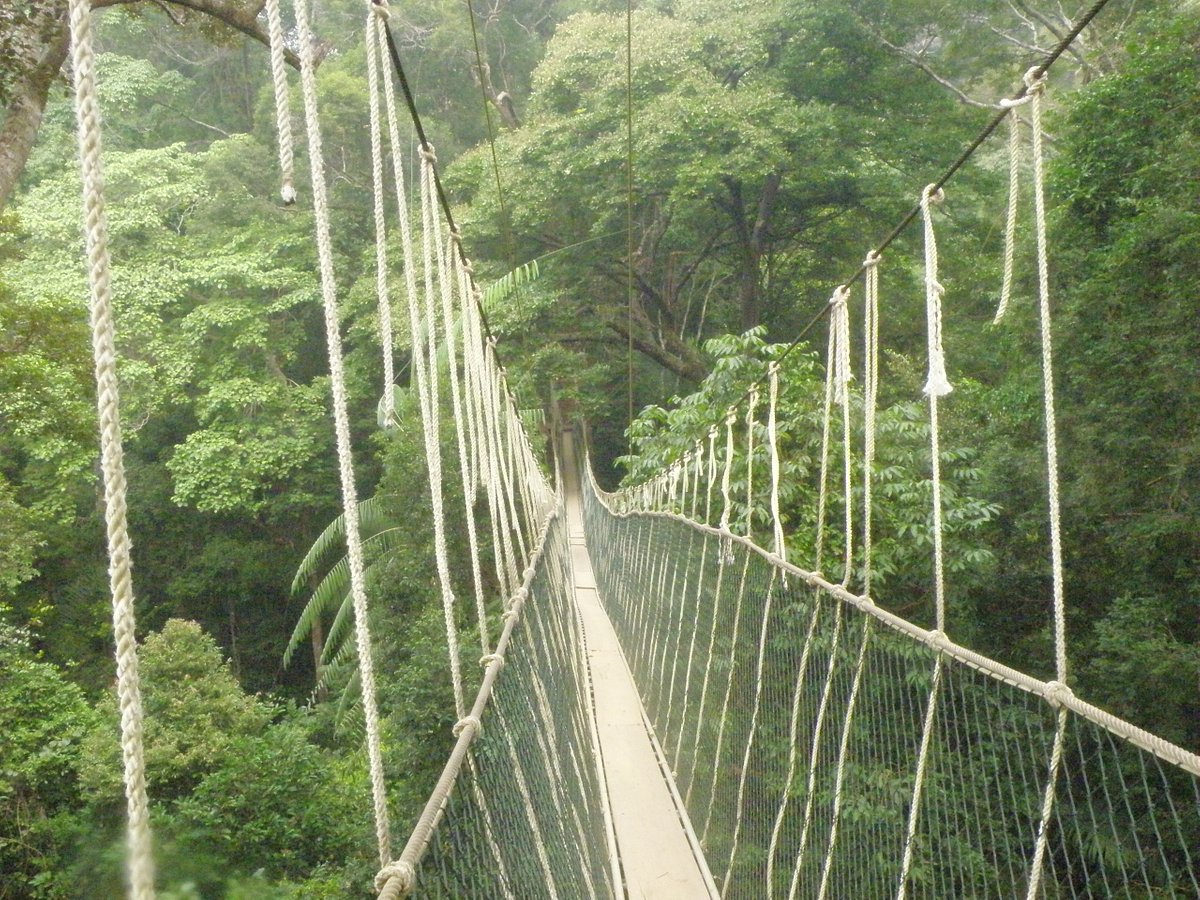 Taman Negara is the biggest national park located on the Malay Peninsula, and its name directly translates from Malay to English as "National Park." The region is abundant with rainforest and wildlife, and it is considered to be one of the last surviving areas of this kind in Malaysia, outside of Malaysian Borneo. To explore the area, traveling along the river is recommended, with nearby villages accessible by boat. Visitors can choose to stay overnight in these villages before embarking on the canopy walks suspended high in the trees.
Taman Negara, spanning three states in the northern region of West Malaysia, is said to be the world's oldest tropical rainforest. This national park is a popular ecotourism and adventure destination, home to a plethora of rare plants, exotic birds, and endangered animals like the Malayan Tiger, Asian elephant, and Sumatran Rhinoceros.
Most travelers access Taman Negara via the town of Kuala Tahan, situated across the river from the national park's headquarters. The visitor center offers various jungle hikes and other adventure activities. The park's natural attractions can be experienced in many exciting ways, including hiking, fishing, and exploring caves. One of the most famous things to do in Taman Negara is walking across the Canopy Walk, a lengthy suspension bridge high above the treetops that offers a glimpse of exotic birds.
Guided night safaris are also available to witness plants that only bloom at night, glowing fungi, and nocturnal creatures like owls, leopard cats, and water dragons. Climbing Teresek Hill provides opportunities to see rare birds, wild boars, and stunning panoramic views. Visiting the settlements of indigenous groups, known as Orang Asli, is highly recommended to learn about their traditions and jungle survival tips. For dining options, the floating restaurants along Kula Tahan's riverside are a must-visit.
Genting Highlands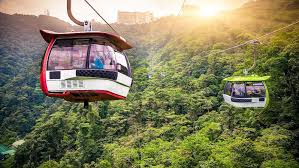 Located on the outskirts of Kuala Lumpur, the Genting Highlands have served as a popular getaway from the city for quite some time. In the highlands, there are holiday resorts and amusement parks that cater mainly to the locals of Kuala Lumpur, making it a fascinating destination to experience local tourism. Including a visit to the Genting Highlands in your travel plans to Malaysia can be a fun addition to your itinerary.
Cameron Highlands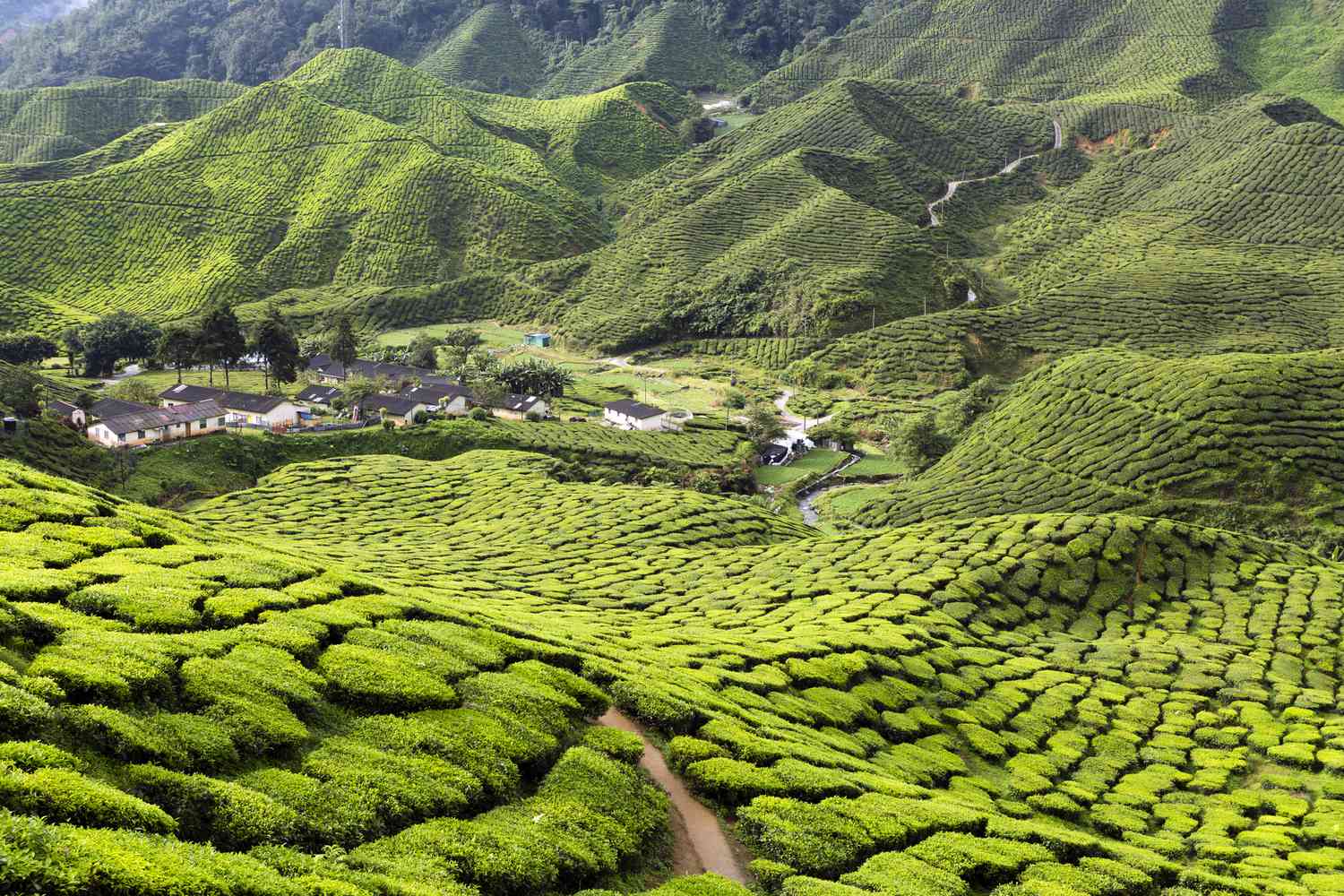 The Cameron Highlands is a top-notch vacation spot in Malaysia, offering a refreshing change of pace from the coastal heat and city humidity. Originally established as a hill station for the British colonizers to retreat to during the summer, these central hills boast a cool and rainy climate that is incredibly invigorating. Visitors can explore jungle trails, tour tea plantations, and visit strawberry farms amidst the stunning scenery of the highlands.
 Langkawi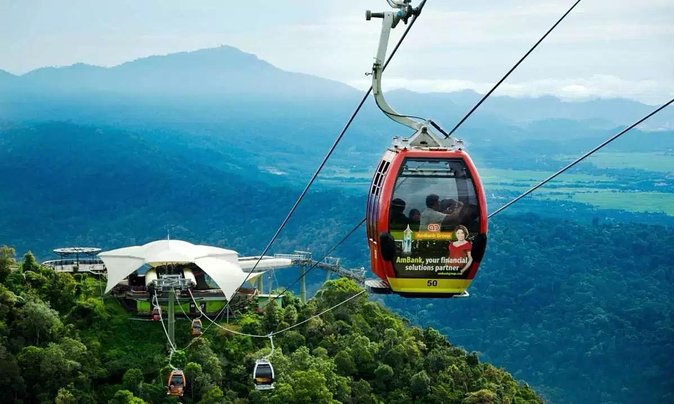 Langkawi, a favored tropical destination in Malaysia, is undeniably one of the most stunning travel spots. This duty-free island is perfect for a weekend retreat as it exudes a relaxed vibe and boasts some of the finest beaches on the west coast. Visitors can enjoy incredible island hopping adventures, breathtaking views from the top of the Langkawi Cable Car and Sky Bridge, and an abundance of beachside bars and restaurants.
langkawi Cable Car – Journey above the canopy of ancient trees and dramatic rock formations in a lush jungle that climbs to the peak of Mount Machinchang onboard the Langkawi SkyCab. The 15-minute ride provides an awesome bird's-eye view over tall treetops that have existed undisturbed for centuries. At each of the cable car stops, access the variety of mountaintop attractions such as interactive paintings at 3D Art Langkawi, the first outdoor SkyDome in Asia, or thrill to the simulated 3D experience of SkyRex.
Here are some of the most popular tourist attractions in Malaysia:
Petronas Twin Towers – These iconic towers are the tallest twin towers in the world and a must-visit attraction in Kuala Lumpur.

Batu Caves – A series of caves and Hindu shrines located just outside of Kuala Lumpur, famous for its giant golden statue and colorful stairs.

George Town – A UNESCO World Heritage site located in Penang, known for its colonial architecture, street art, and delicious food.

Mount Kinabalu – The highest peak in Southeast Asia, located in Sabah, and a popular destination for adventurous hikers.

Langkawi – A duty-free island with stunning beaches, island hopping opportunities, and a picturesque cable car ride with a sky bridge.

Melaka – Another UNESCO World Heritage site with a rich history and unique blend of architecture, food, and cultures.

Taman Negara National Park – A vast rainforest area that is home to exotic flora and fauna, and offers plenty of opportunities for trekking, wildlife watching, and river cruises.

Cameron Highlands – A cool highland area in Pahang that is famous for its tea plantations, strawberry farms, and scenic views.

Sunway Lagoon Theme Park – A popular amusement park in Selangor, offering a variety of water rides, roller coasters, and other attractions.

Johor Bahru – A bustling city located in southern Malaysia, close to Singapore, known for its shopping malls, theme parks, and historical landmarks.
Best Time to visit Malaysia: The best time to visit Malaysia is between December to February when the weather is dry and cooler. However, the overall climate in Malaysia is tropical, and it can be visited throughout the year.
Electricity in Malaysia: The standard voltage in Malaysia is 240V, and the frequency is 50Hz. The power sockets used in Malaysia are of the Type G, which are the same as used in the UK.
Currency in Malaysia: The currency used in Malaysia is the Malaysian Ringgit (MYR).
1 USD = currency in Malaysia: As of my knowledge cutoff date (2021-09), 1 USD was approximately equal to 4.17 MYR.
Main Language spoken in Malaysia: The official language of Malaysia is Malay. However, English is also widely spoken in the country, particularly in urban areas.
Is English spoken widely in Malaysia: Yes, English is spoken widely in Malaysia, particularly in urban areas and tourist hotspots.
Which months to avoid travelling to Malaysia: The monsoon season in Malaysia typically occurs between November to February on the east coast and April to October on the west coast. Therefore, it is advisable to avoid travelling during these months if you want to avoid the heavy rains and possible flooding.
How Safe is Malaysia for tourists: Malaysia is generally considered a safe country for tourists. However, it is always advisable to take precautions and be vigilant while travelling, particularly in urban areas.
How to get best Currency conversion rate in Malaysia: To get the best currency conversion rate in Malaysia, it is advisable to exchange your currency at licensed money changers or banks. Avoid exchanging money with unlicensed individuals or street vendors, as they may offer rates that are too good to be true but are actually scams.
What are safety tips for tourists in Malaysia: Some safety tips for tourists in Malaysia include being aware of your surroundings, avoiding carrying large amounts of cash, keeping your valuables safe, not leaving your belongings unattended, and being cautious when using public transportation.
What are typical tourist costs in Malaysia: The typical tourist costs in Malaysia vary depending on the destination and type of activities. However, on average, a budget traveller can expect to spend around 100-150 MYR per day on accommodation, food, and transportation, while a mid-range traveller can expect to spend around 200-300 MYR per day.