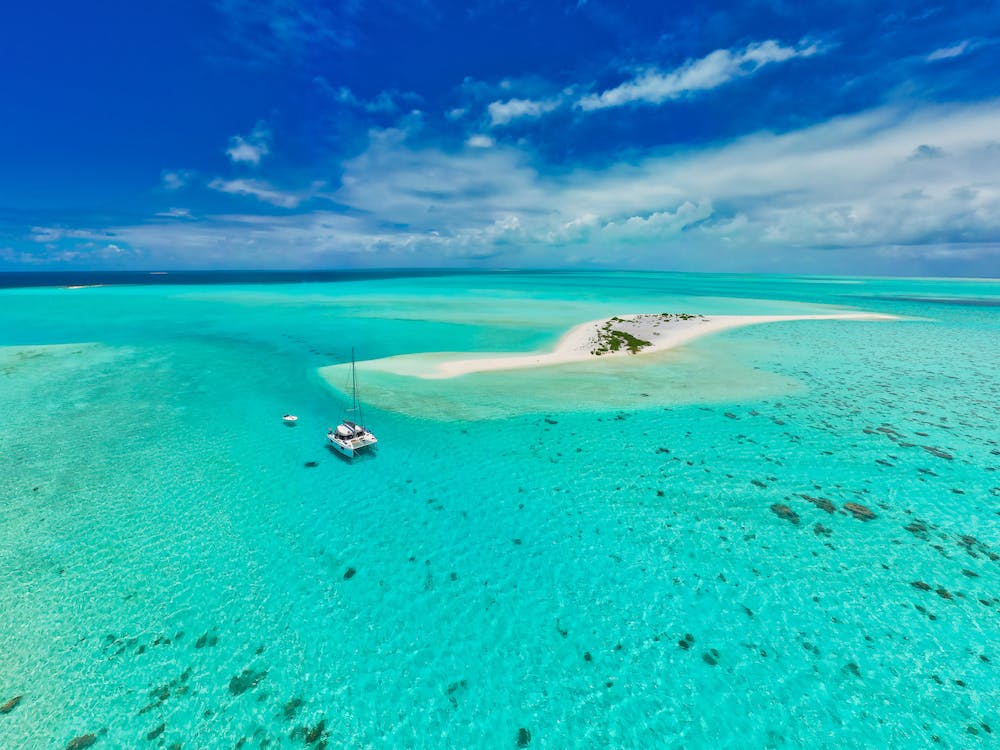 MAURITIUS – Tourist Attractions
Mauritius, located in the southeast of Africa, is a true traveler's paradise, boasting a combination of surf, sand, and sun all in one place. A holiday here promises to be a memorable experience, with an abundance of activities and attractions to suit a variety of interests. As a top destination for honeymooners, visitors can expect to find beaches, islands, forts, parks, museums, shopping hubs, and monuments that will keep them busy throughout their stay. To help you choose your itinerary, we have compiled a comprehensive list of the best places to visit in Mauritius, catering to all types of travelers, whether you are a shopaholic or a nature lover.. While Mauritius is often thought of as a honeymoon destination, it has much more to offer beyond its beautiful beaches. Whether you are traveling alone, with your partner, or with your family, taking the time to explore the island beyond your resort is highly recommended.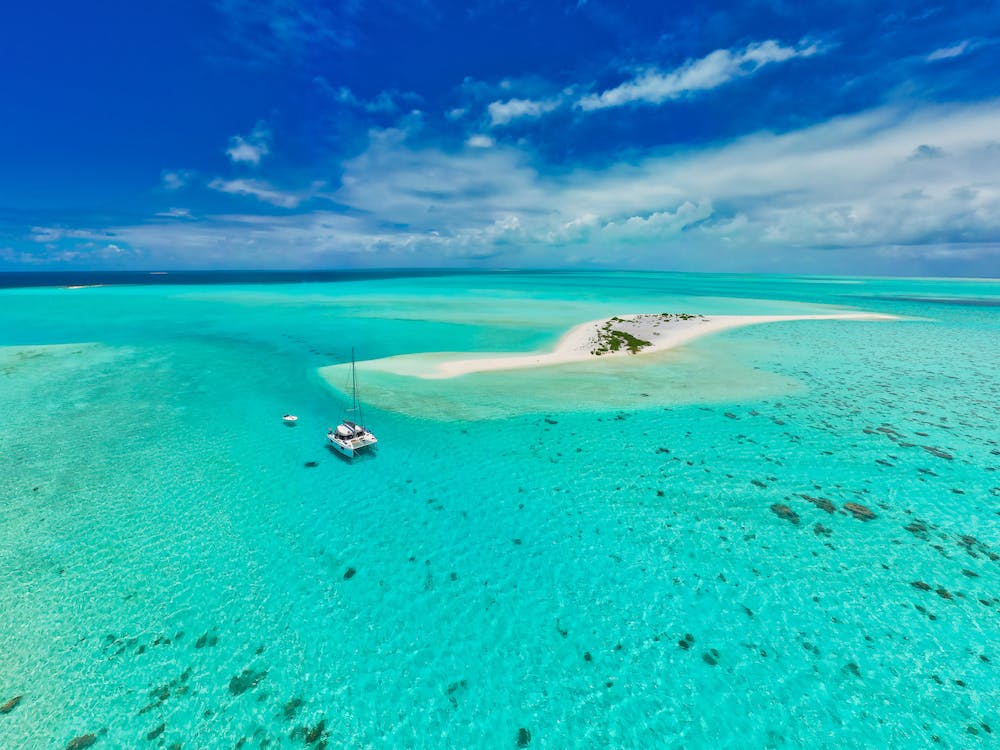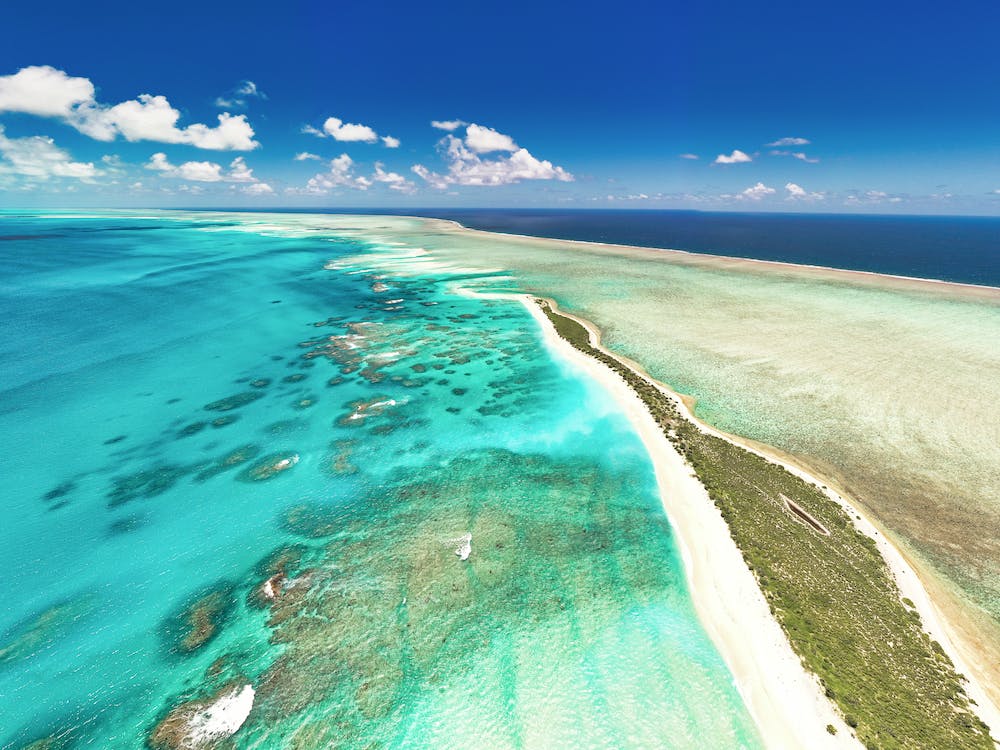 Mauritius is at the forefront of wildlife tourism, outdoor adventures, fine dining, and luxurious resorts. Visitors can witness giant tortoises, rare exotic birds, and indulge in a plethora of thrilling activities such as kitesurfing, coral reef snorkelling, golfing, horseback riding, hiking, and much more.
Black River Gorges National Park

Black River Gorges National Park is the largest and most stunning national park in Mauritius, located in the southwest. Its lush green rainforest and scenic hills are a habitat to over 300 species of plants, diverse birds, boars, monkeys, deer, and a large colony of giant fruit bats. If you can only visit one national park in Mauritius, this should be it!
One of the must-visit destinations in southwest Mauritius is the Black River Gorges National Park, known for its sprawling 68 km area and picturesque flora and fauna that photographers will love to capture. Researchers can also make use of the park's field stations to learn more about the park. Trekking through the park will provide the opportunity to spot wild pigs, rusa deer, privets, Chinese guava, as well as several endangered species of birds and animals. This park is undoubtedly one of the top places to visit in Mauritius.
The park can be accessed via multiple roads, boasts two information centers, picnic areas, and over 60km of hiking trails, making it best explored on foot.
Among the top attractions of Black River Gorges National Park are the Gorges Viewpoint, Alexandra Falls, Macchabée Viewpoint, and Piton de la Petite Rivière Noire, the island's highest mountain peak.
Tamarind Falls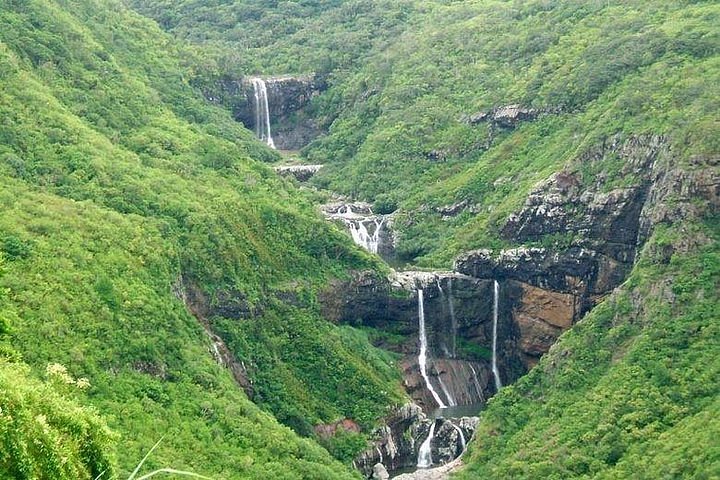 Tamarind Falls, also referred to as Seven Cascades, is a must-visit destination included in Mauritius tour packages. It offers a breathtaking natural experience with stunning views of the surroundings. In addition, the falls are famous for thrilling activities such as hiking, canyoneering, bird watching, swimming, and cliff jumping that provide a refreshing and rejuvenating experience for both the body and mind.
While there are multiple hiking paths in the area, they may not be well-marked. Although the scenery is breathtaking, the terrain can be disorienting and hazardous, making it advisable to hike with an experienced local guide. There are several guided hiking tours available, ranging from a few hours to a full-day excursion into the canyon.
LE MORNE BRABANT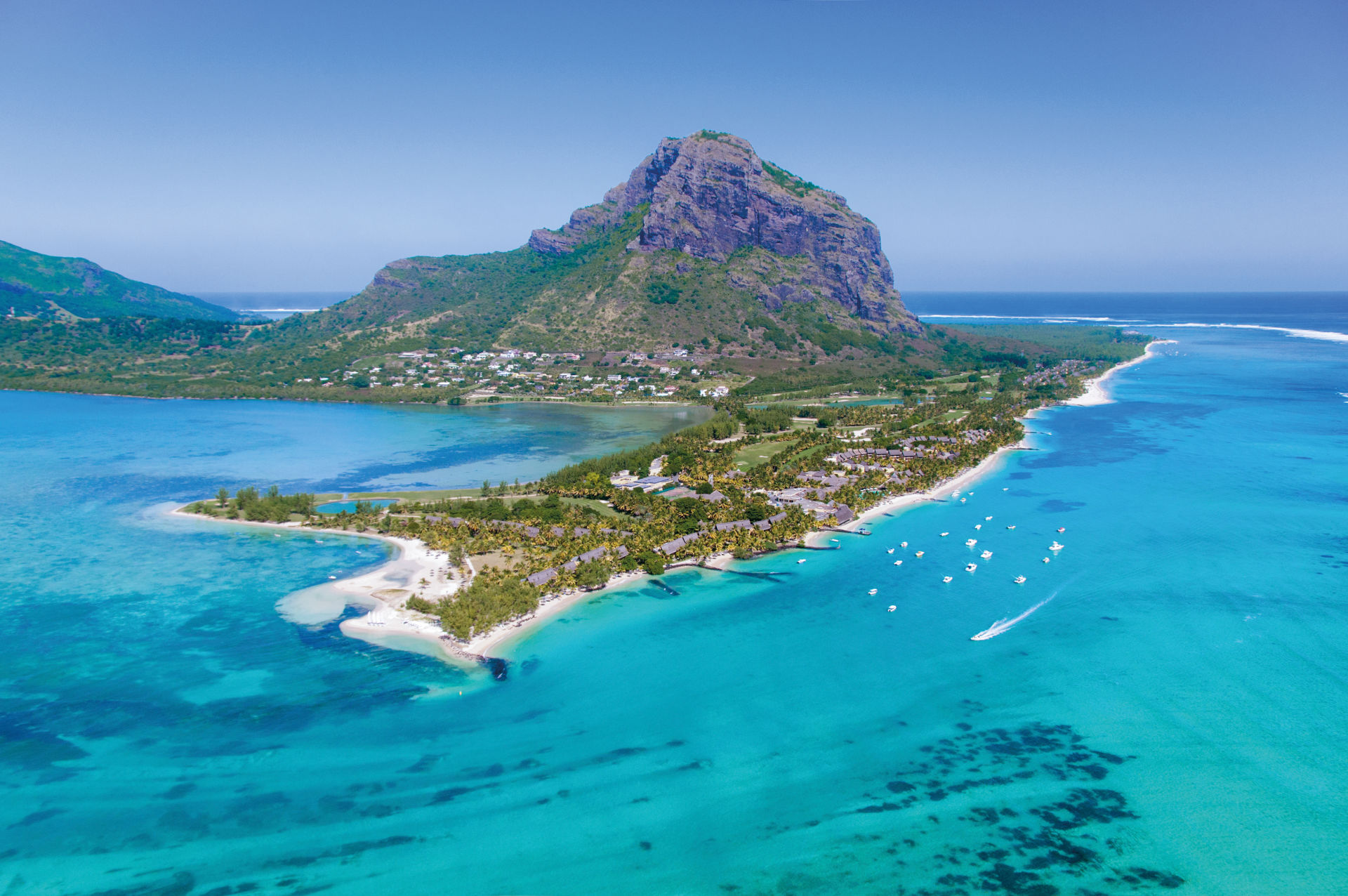 Meknes is one of the lesser-visited and best things to do in Morocco and one of my favorites. Along with stunning architecture, you can also visit the incredible royal stables where the prince there was said to keep over 1000 horses. It also has a charming city center with open market worth checking out.
CHAMAREL: Seven COLORED EARTH and WATERFALL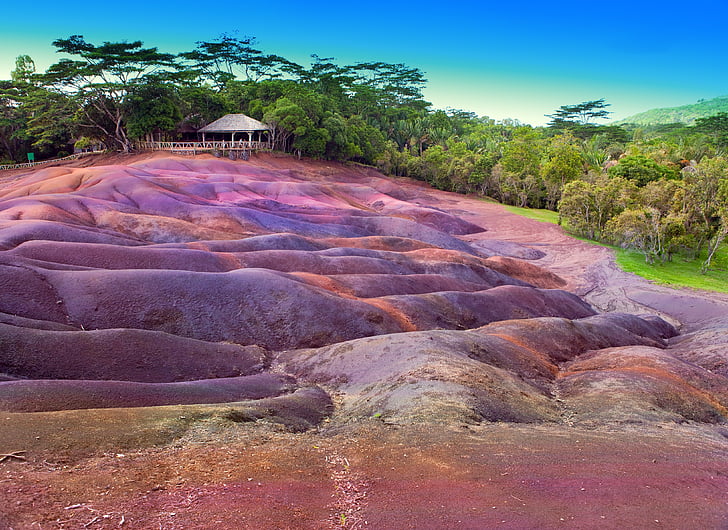 When on a tour of Mauritius, a visit to Chamarel is a must as it is known for its unique seven-colored sand. Witnessing this sight is an unmatched experience that you cannot afford to miss. With a mix of cyan, red, purple, and black sand, Chamarel is a favorite among tourists and a one-of-a-kind destination that you would never have seen before.
The Chamarel Waterfalls, one of the biggest waterfalls in Mauritius, is surrounded by lush vegetation from the Black River Gorges. The waterfall's beauty is further enhanced by its surroundings, making it a popular tourist destination. It is located near the Black River National Park, allowing visitors to experience both attractions. Undoubtedly, it is one of the most picturesque places to visit in Mauritius.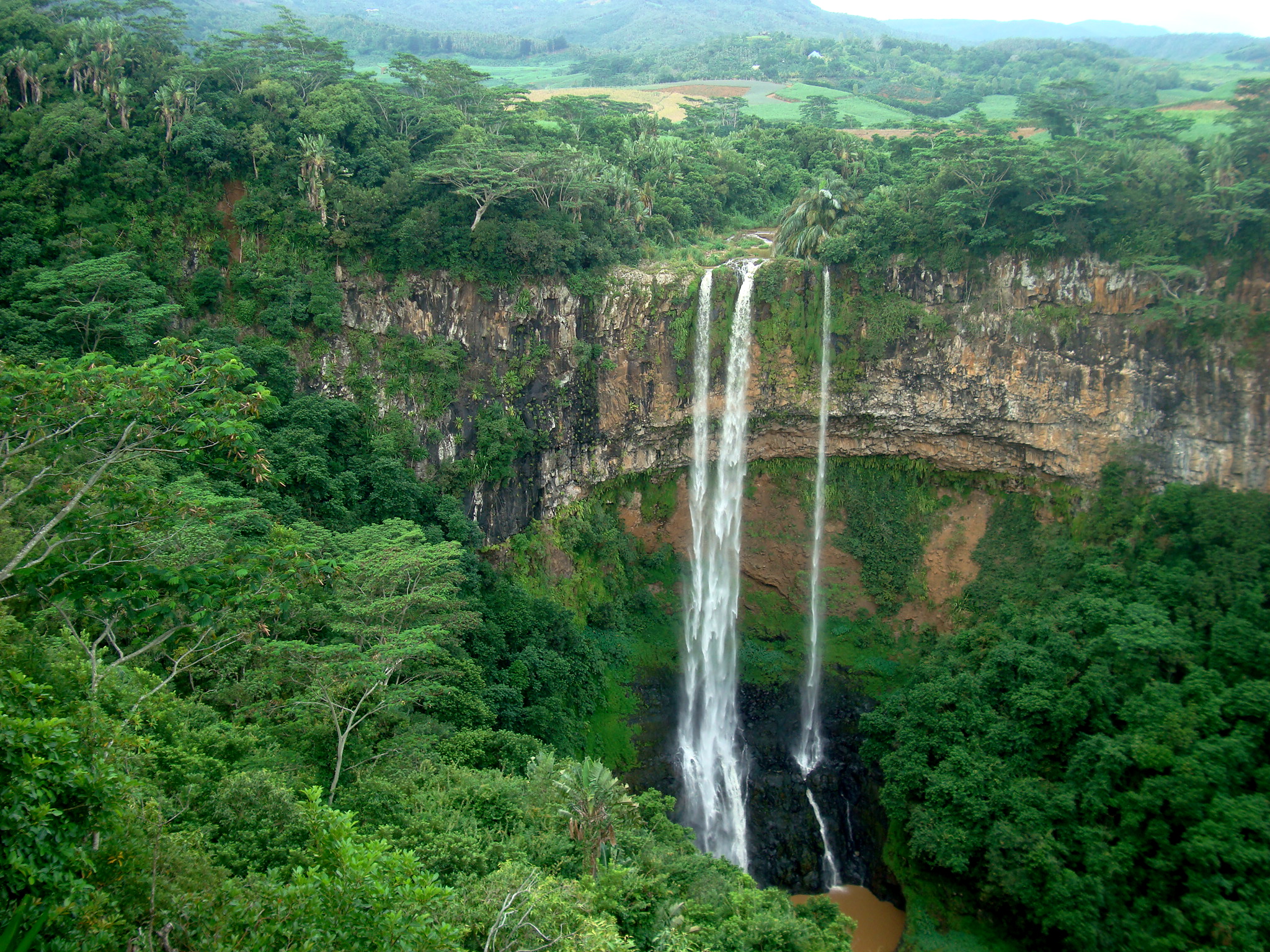 Chamarel, situated in the southwest corner of Mauritius, is a delightful village and a well-known tourist destination on the island. Its fame is largely attributed to the Rum Distillery and the 7 Coloured Earth Geopark. The geopark is a large expanse of land, and a ticket is required for entry. The most notable attraction in the region is the magnificent 7 Coloured Earth, which covers a vast area of sand dunes with sand of varying colors ranging from red to brown, violet, green, blue, purple, and yellow. When the sun shines, the colors are brilliantly bright and intense, making it a sight to behold.
Within the same vicinity, there is a tortoise park that houses six giant tortoises. These tortoises are about 150 years old and originally from the nearby Seychelles islands.
TROU AUX CERFS
 A Place Where You'll Lose Yourself.
It is famous for its green crater, adorned with a small lake inside, which offers a breathtaking view of the surrounding area. A road leads up to the top, so you can easily access the crater by driving. However, according to some visitors, it is not as impressive as it sounds. Therefore, it is up to you to decide whether it's worth your time or not.
Trou aux Cerfs, situated in the center of Mauritius, is a dormant volcano that is often listed as one of the top natural tourist attractions in the country. The main highlight is its lush green crater with a small lake inside, and it also offers picturesque views of the surrounding area. While there is a road that goes all the way to the top, some visitors have reported that the crater is not particularly impressive, so it might not be worth going out of your way to visit. However, it's a nice quick stop if you're nearby and can easily be combined with other attractions in the area, such as Tamarind Falls or Le Domaine des Aubineaux.
What are the top beaches to visit in Mauritius? Check out our recommendations below:
Tamarin Beach: Widely renowned and adored, Tamarin Beach is a striking black sand beach, considered one of the most captivating shores in Mauritius. Referred to as the 'Surfer Beach', it is a surfer's utopia and a popular choice for adventure enthusiasts.
Flic En Flac Beach: One of the lengthiest beaches in Mauritius, Flic En Flac Beach is surrounded by serenity and is a must-visit destination on a Mauritius tour package. It offers the most picturesque sunset views that will surely leave you mesmerized.
Mont Choisy Beach: Welcomed by a historical monument, Mont Choisy Beach is an absolute must-see during a Mauritius tour package. With magnificent corals, captivating marine life, and a stunning shoreline where you can unwind and soak in the scenery, it is nothing short of a marvel.
Riviere Des Galets Beach: With a breathtaking coastline, Riviere Des Galets is a true spectacle of nature that will leave you awestruck. The remarkable backdrop of mountains and the peaceful atmosphere surrounding the beach is unmatched. It is an ideal spot to unwind and experience pure relaxation.
Popular watersports in Mauritius?
1. Parasailing: Witness the vastness of the gleaming turquoise blue waters of Mauritius on your Mauritius tour package. An adventure filled activity that will fill you with thrill and excitement, parasailing is something you should not miss out on. Witness the unsurpassable beauty of the lagoons while you fly high.
2. Scuba Diving: One of the most beautiful experiences of a lifetime is scuba diving where you will get to witness the attractive marine life including the sea turtles, sharks, whales and many more. Enjoy this fascinating and colourful experience to the maximum while you are underwater as it will remain etched in your heart for an eternity.
3. Water Skiing: This is the best watersports on a Mauritius tour package if you love the adrenaline rush and the thrill. Holding firm on a tow rope, you need to balance and skim through the water which may seem difficult but will turn into a smooth experience once you get a hang of it.
4. Windsurfing: One of the most daunting watersports yet the most fun one is windsurfing that you should not miss out on a Mauritius tour. If you are a beginner, you can learn from the experts there and you will have to keep the speed, direction and acceleration in control at first.
Best Time to Visit Mauritius, Electricity and other related FAQs
When is the ideal time to visit Mauritius?
What is the electricity situation in Mauritius?
What is the currency used in Mauritius and what is the exchange rate with USD?
What is the main language spoken in Mauritius?
Is English widely spoken in Mauritius?
Which months should be avoided for travel to Mauritius?
How safe is Mauritius for tourists?
How can tourists get the best currency conversion rates in Mauritius?
What are some safety tips for tourists visiting Mauritius?
What are the typical costs for tourists in Mauritius?
The ideal time to visit Mauritius is between May and December when the weather is cool, dry and sunny.
The electricity situation in Mauritius is 220-240 volts AC, 50 Hz. The plugs are of the British standard type.
The currency used in Mauritius is the Mauritian rupee (MUR) and the exchange rate with USD varies but as of March 2023, 1 USD equals approximately 42 MUR.
The main language spoken in Mauritius is Creole, which is a French-based language. English and French are also commonly spoken.
Yes, English is widely spoken in Mauritius, as it is one of the official languages and is taught in schools.
Tourists should avoid traveling to Mauritius during the cyclone season which runs from January to March.
Mauritius is generally considered a safe country for tourists. However, visitors should still exercise normal precautions and be aware of their surroundings, especially in tourist areas.
Tourists can get the best currency conversion rates in Mauritius by exchanging their money at authorized money changers or banks.
Safety tips for tourists visiting Mauritius include being aware of your surroundings, avoiding walking alone at night, not leaving valuables unattended, and avoiding displays of wealth.
The typical costs for tourists in Mauritius can vary depending on the type of accommodation, food and activities chosen. On average, a mid-range budget for accommodation, food and activities would be around USD 100-150 per day per person.
Tourist Tips to Visit Morocco
Weather: The best time to visit Mauritius is from May to December when the weather is dry and mild.
Currency: The local currency used in Mauritius is the Mauritian Rupee (MUR). Tourists can exchange their currency at the airport, banks or exchange offices. The exchange rate for 1 USD is approximately 42 MUR (as of March 2023).
Language: The official language of Mauritius is English, but French and Creole are also widely spoken. It is a good idea to learn a few basic phrases in these languages to make communication easier.
Safety: Mauritius is a relatively safe country for tourists, but it is always important to take precautions such as not leaving valuables unattended and avoiding walking alone in isolated areas at night.
Transportation: Public transportation in Mauritius is limited, so it is recommended to hire a car or a scooter to explore the island. Taxis are also available but can be expensive.
Food and Drink: Mauritius is known for its delicious seafood and fusion cuisine. It is safe to drink tap water, but bottled water is also widely available.
Culture: Mauritius is a diverse country with a mix of Indian, African, Chinese and European cultures. It is important to respect local customs and traditions when visiting the country.
Activities: Mauritius offers a wide range of activities such as water sports, hiking, golf, spa treatments and more. It is a good idea to plan ahead and book activities in advance.
Budget: Mauritius can be an expensive destination, but there are also many affordable options for accommodation, food and activities. It is important to set a budget and stick to it.
Explore: Mauritius has a lot to offer, from stunning beaches to lush forests and vibrant cities. It is recommended to explore the different regions of the island to get a full experience of what Mauritius has to offer.